My shop is up and fully running now. The garage is doing a bit of multitasking with the bar, my tools, and as a storage space. Once July is over and our roommates are moved out I'll be able to move the boxes downstairs. I'll have a lot more room then.
The work station.
The bar right next to the garage door. It is a good spot.
And the view from where I do most of the work with the power sander, and a trio of pipes in progress. We live on a busy road, but have a nice little treed area across the way. We've seen a lot of deer back there in the last week.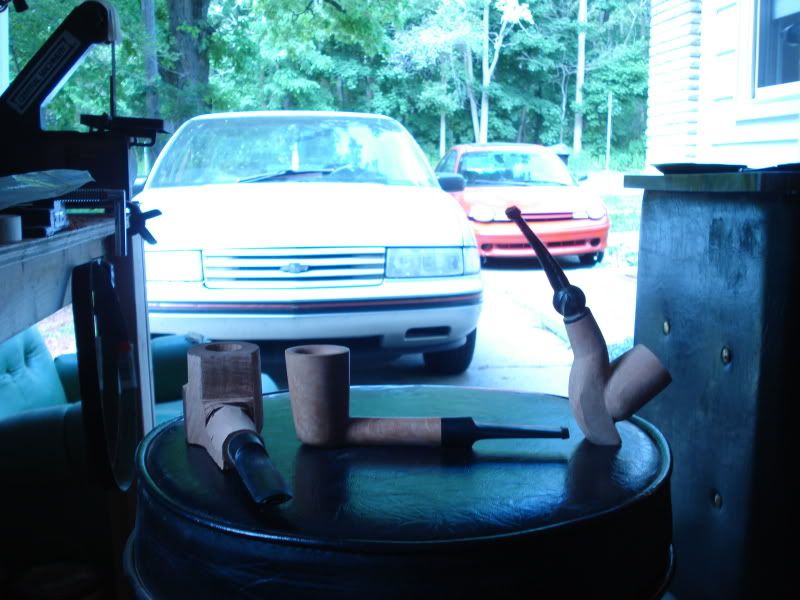 I am also very pleased to say that I won Etsy's poll for the best father's day gift. There were a lot of very cool gift ideas, and am very grateful for the folks who gave me their votes. The Etsy admins wrote a nice post in their
blog
.