I don't know how january got away from me. It was a busy month, every day feeling packed. In a good way tho. Some fun project every single day!
The rings are not moving quite as quickly as I'd hoped, so I've been laying off of those while cranking out pipes as quickly as I can. The new tools I got around christmas time have really made a huge difference in how long each pipe takes.
The drill press made getting the holes lined up a quick chore, when before it was a nerve-wracking project for each pipe. The band saw saves me so much time away from the sander. Plus many of the trimmings are useful. Especially nice is being able to effortlessly cut off a chunk to make the bead for the drawstrings on the pouches I make.
I don't think I'll go back over the last month. Today was a good day because of a big reorganizing of the woodshop/spare bedroom.
At my wife's prompting I finally took the bed out of the room. I needed the space because my wonderful father helped me build a work bench out of his scrap piles of various woods. It is awesome having the bar free to sit at again. Until today it was covered in large tools and mountains of red dust.
The table we built is pretty basic, but it is firm, with plenty of space for what I need. The room seems huge now. Better lighting, more walking and sitting space. That room is the only place inside that we allow smoking, so we tend to end up entertaining in there. I will feel much better about having people in there now. Another perk of the new setup is that cleaning will be much easier. Less visible places for dust that are hard to reach.
This first pic is looking into the room from just inside the door. Pictures like these always make a space look tiny. Trust me, there is so much more room for moving around now: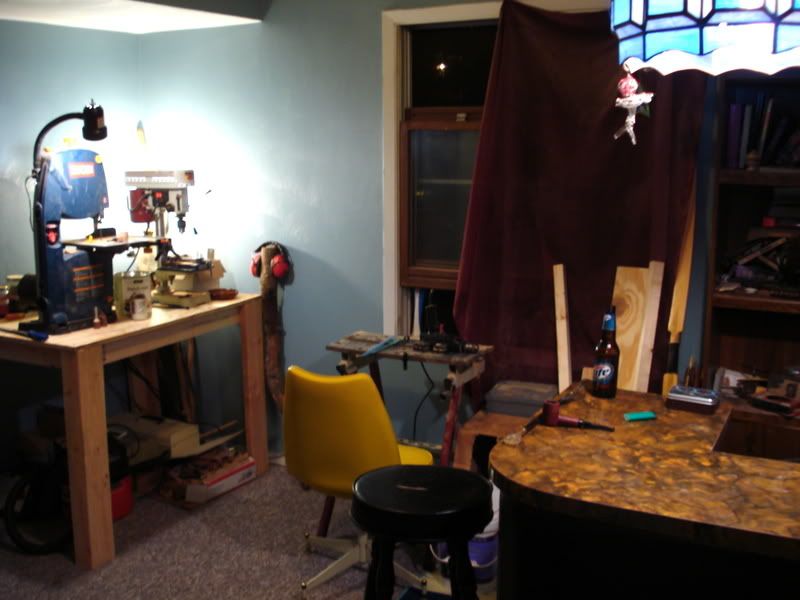 This is the table, all loaded up: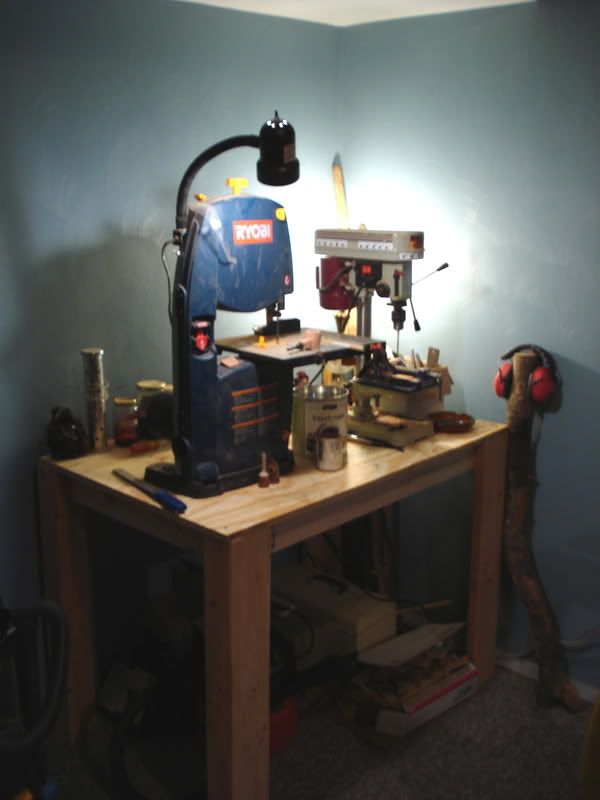 And just because I really like this pipe, here's one of my two favorites made in the last month: