It has been a good last couple of days. A couple pipe sales. A couple of pipes made. This is the one I finished today. A nice little poker pipe, with virgin stain to show the almost flawless grain. There's one tiny dot of a sand pit on the base, the size of a pin point. I like this shape. Sharp lines with a rounded base that balances perfectly.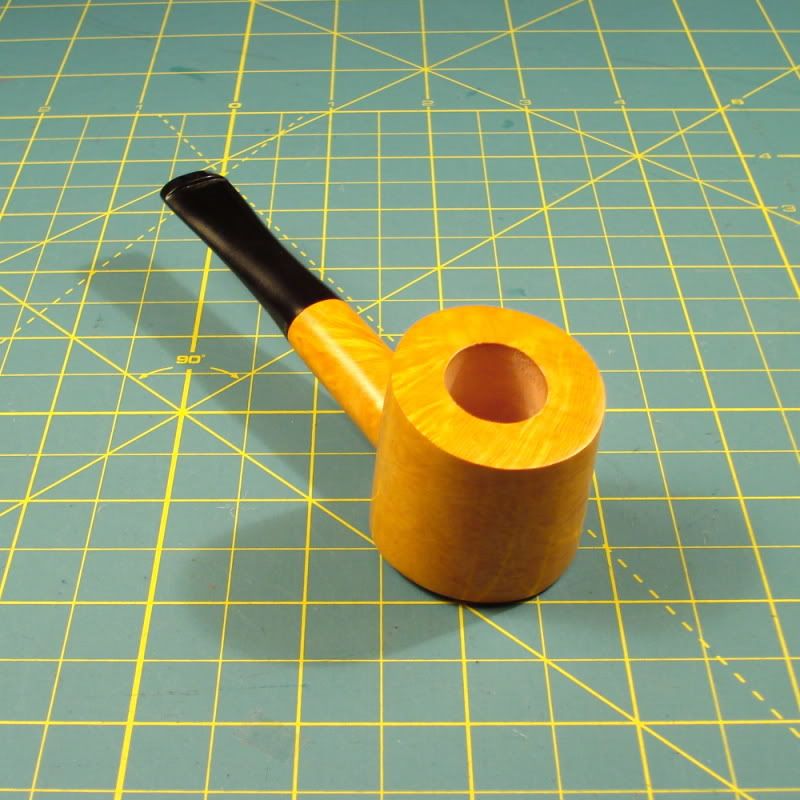 I got a package today, something I ordered for myself as a reward for making my first couple of sales. I probably shouldn't have since it is xmas time, but as I could barely make a justification for it being for my business, I got away with it.
It is a business card holder, made by an etsy seller named Douglas Thompson (my mother's maiden name) who has a shop called
SDIWoodworking
. He sells several beautiful wood products including business cards, wooden pens, bowls, and some other fantastic works.
The holder I bought was well packaged, nicely priced, and quickly delivered. It came with a card describing the wood. Two types of cherry, with a circle set in the back made of cocobolo. It is constructed firmly enough that I feel comfortable carrying it in a pocket.