Christmas approaches. Ugh, only two weeks to go. I have yet to buy a single gift. I'm so bad about getting that stuff done.
I did buy another batch of briar, which will hopefully arrive friday or saturday. I'm hoping I don't have to wait until monday, but with the holidays in full swing the mail does get a bit slowed down. I have the weekend off, so it would be wonderful to have a fresh batch of wood to get a big start on. I'll be finishing the last two pipes I'm working on tomorrow, and then I'll have nothing to do.
I was wandering etsy the other day and stumbled on a great wood-worker. His shop is called andrewsreclaimed. He saves old cedar from construction sites and creates wonderful works for your yard.
His shop
has bird feeders, bat houses, and very cool bee hives, along with some other pieces.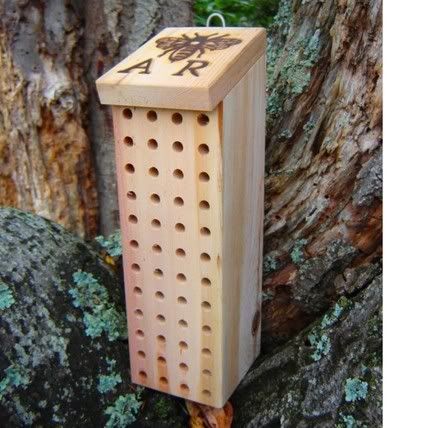 You can also check out his blog
here
.